Everything You Need to Know About Human Resources
Are you looking to build an HR department from scratch? Or maybe you're already in the HR field and looking to brush up on your knowledge. Either way, this ultimate guide to human resources is here to help! In this guide, we'll cover everything from the basics of HR management to more specific topics like employee retention and benefits administration. So whether you're a beginner or a seasoned professional, there's something for everyone in this guide. So let's get started!
What is Human Resources?
Human resources is a vital area of any business, big or small. From recruiting new staff members to rewarding existing employees, ensuring that everyone in the workplace is happy, inspired, and motivated is an integral part of HR. It's also important to have systems in place to manage employees holistically. This could include things like payroll management, performance reviews, employee benefits, and much more. Understanding the basics of human resources will give your team the support they need to thrive and create a productive environment where everyone succeeds!
The different types of HR jobs
Human resource is an ever-evolving field that works to ensure a productive workforce and optimum work conditions for companies. Working in human resources means you have a choice of a number of different job opportunities, such as 
Human resources consultant

Human resource specialist

Payroll manager

Training and development specialist 
The human resource consultant role focuses on analyzing businesses and finding solutions to any human resource issues that are present. From developing policies to aligning HR goals with the company's business objectives, human resource consultants provide an invaluable service to organizations. With a constantly changing workforce, human resource professionals can specialize and use their knowledge and experience to help businesses achieve their goals while maximizing employee satisfaction.
The skills you need to be a successful HR professional
Being a human resource consultant requires a diverse set of skills. A successful human resources professional is 
Able to analyze the needs and environment of their organization.

Build relationships with key stakeholders and create comprehensive people-focused strategies that support the objectives of the organization.

Strong communication and organizational skills. 

An eye for detail.

Interpersonal and problem-solving abilities allow them to identify potential conflicts and professionally confront situations in order to keep a healthy human resources atmosphere. 

Empathy and understanding human behavior is also essential for a successful HR professional; enabling them to facilitate change in various agent groups within an organization by creating motivational or disciplinary policies.
The education and experience required for HR jobs
Human resources jobs require a great deal of experience and education, making them an attractive choice for ambitious professionals. In order to be considered for an HR role, candidates must possess a few key components: knowledge of current employment law trends, excellent written and verbal communication skills, strong organizational capabilities, the ability to think critically and analytically, and experience in interviewing. 
Those seeking an HR career should also consider adding a degree or certification that focuses on human resource management or labor relations. With these qualifications in place, HR professionals can expect to take their careers to the next level.
How to build a human resources department
A great place to start in building an HR department is by consulting a human resource consultant who will be able to guide you through the process of finding, training and managing human resources personnel. They can help identify gaps in human resource policies, develop strategies for recruiting and hiring qualified personnel and create tools that will give employees an outlet to express any concerns they have with the company. 
Having a clear human resources structure in place is essential to creating an efficient, pleasant work environment where employees feel valued and respected. With the right consultant at your side, building a human resources department doesn't have to be difficult, so don't hesitate to take advantage of their expertise!
The challenges of working in human resources
Working in human resources can be challenging in many ways: from managing multiple stakeholders within a company to finding creative solutions to keep employees feeling valued and safe. To stay ahead of the game, it's essential to stay informed about the ever-changing workforce trends and laws that are shaping the HR industry. This can involve frequent research on topics such as employee benefits, organizational training programs, and labor regulations. It's also important to develop a deep understanding of work cultures across different sectors, not just those that directly affect your current role. 
Working in human resources can be very rewarding. You get to help people find jobs, you learn a lot about different businesses, and you get to work with a variety of personality types. However, it can be challenging with long hours, overwhelming workloads, and dealing with difficult situations. But if you're up for the challenge, human resource is a great career!
Mastering Facebook Ads to Attract Top Talent: A Comprehensive Guide
Learn how to benefit from the power of Facebook Ads to recruit the best talent for your business. Discover expert strategies, tips, and examples to optimize your recruiting efforts and stand out from the competition.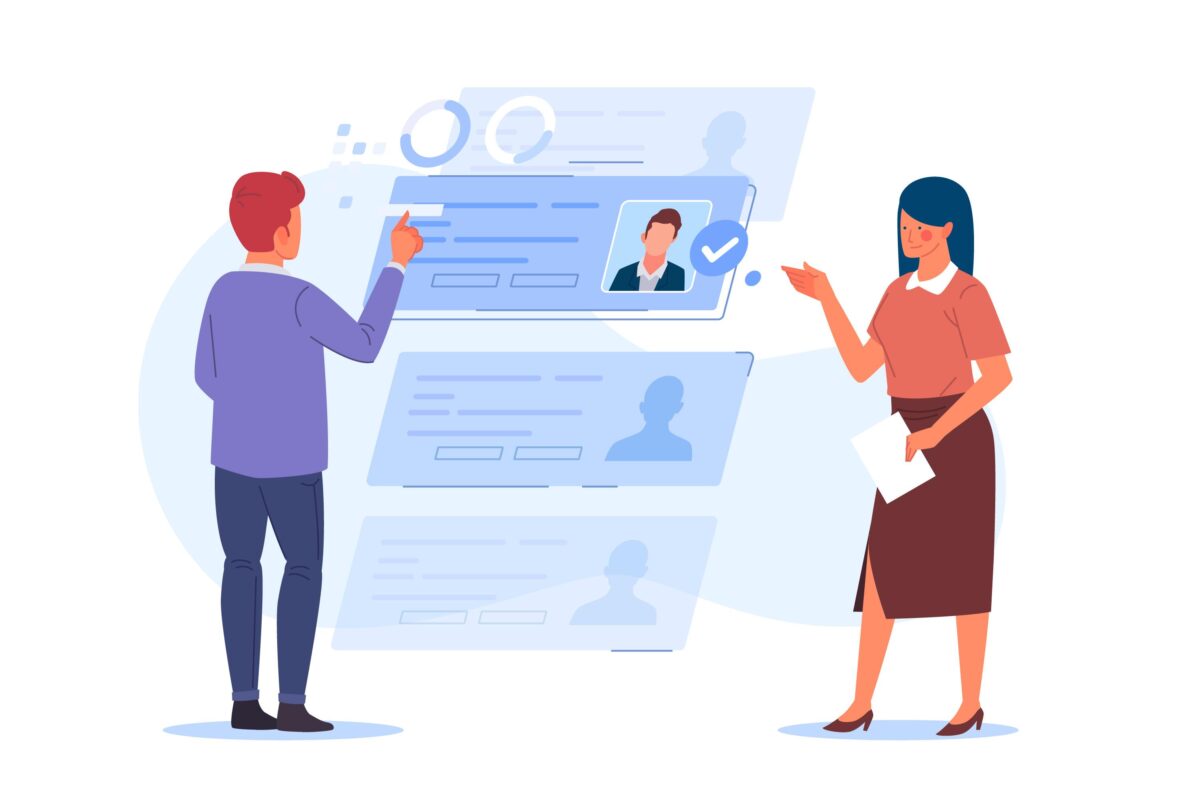 How to Create an Engaging Job Advertisement as a Recruiter
In this blog post, we'll share some tips on how to create an engaging job advertisement that will make your recruitment process a success. Let's take a look, shall we?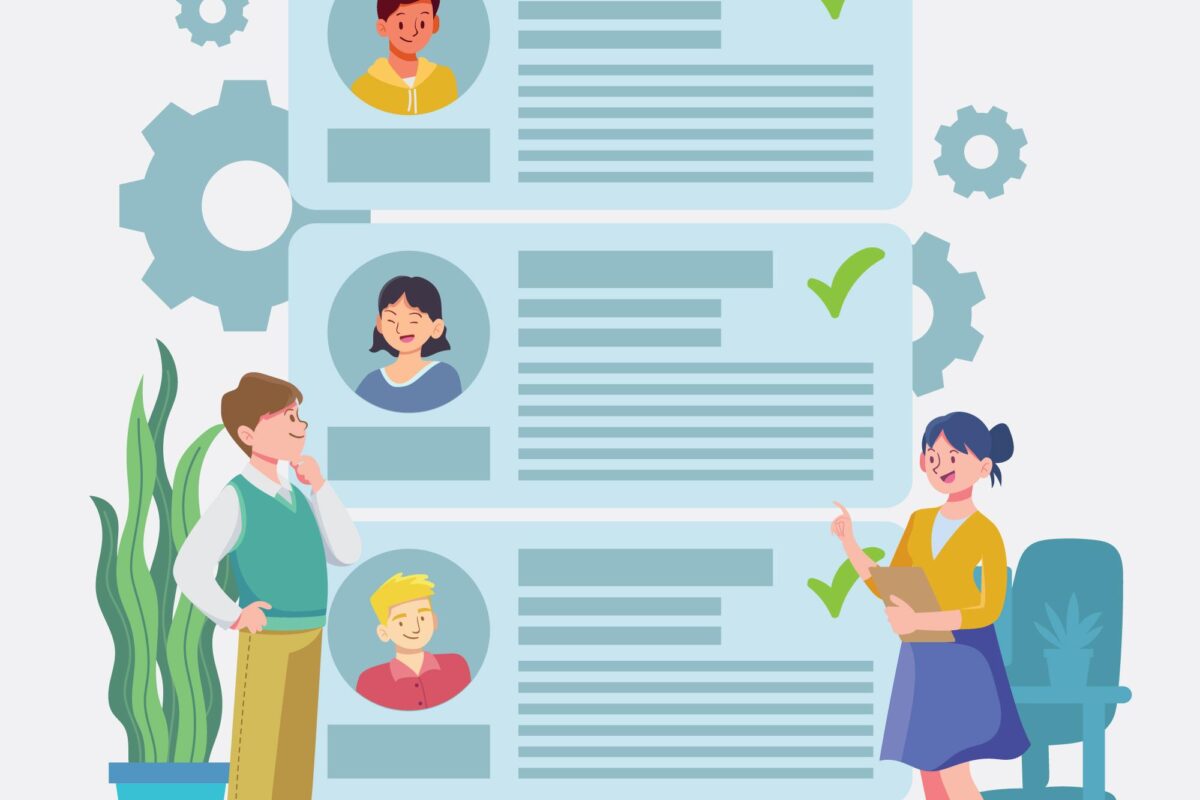 Building a Dream Team: A Complete Guide to Recruiting High-Quality Candidates
Recruiting high-quality employees is a crucial aspect of building a successful organization. With the job market becoming increasingly competitive, it's more important than ever to adopt a proactive and strategic approach to attract and hire the best talent.