How is Artificial Intelligence Regenerating Human Resources
Artificial intelligence (AI) is beginning to change the landscape of human resources (HR). As AI technology becomes more advanced, HR professionals are starting to use it to streamline various aspects of their job. From recruiting and hiring to performance management, AI is helping HR professionals do their jobs better and more efficiently. In this blog post, we'll take a look at how AI is changing HR for the better. Stay tuned!
The rise of AI in HR – What it is and why it's becoming more popular
The rise of AI in HR is an exciting development! Allowing human resources professionals to make data-driven decisions more efficiently, AI provides a great deal of potential for optimizing the hiring process. AI-enabled software automates many of the data analysis and candidate monitoring tasks traditionally handled by human recruiters, freeing up time for HR personnel to focus on more nuanced work such as engagement and counseling. 
Not only does this represent increased cost savings for companies due to reduced man-hours, but also results in faster processing times and a better understanding of potential talent pipelines. 
With its improved analytical capabilities and automated features, AI has revolutionized the way HR professionals serve their organizations – making it easy to see why it's becoming more popular every day.
Ways that Artificial Intelligence is Reinventing Human Resources
AI is revolutionizing HR in a number of ways, from recruiting and hiring to employee performance management. Here are just a few of the ways that AI is changing the face of human resources:
Recruiting and Hiring: AI-enabled software can quickly scan resumes and job postings to identify potential candidates for open positions. Automating this task frees up recruiters to engage with job seekers and have more meaningful conversations.
Performance Management: AI-enabled software can analyze employee performance data to identify areas of improvement and provide personalized feedback. This makes it easier for managers to offer tailored advice to employees on the path that will help them achieve their goals.
Employee Engagement: AI can help HR professionals identify patterns in employee data that may indicate stress, dissatisfaction, and other issues. This allows employers to address these issues before they become larger problems proactively.
Rewards and Benefits Administration: AI-enabled software can automate benefits enrollment processes, making it easier for employees to get the benefits they need without having to worry about paperwork.
Training employees with AI-based tools and platforms
AI-based tools and platforms are becoming increasingly popular for human resource consultants to help train their employees. These tools have revolutionized the way human resource personnel can onboard, develop skills, and assess progress in a cost-effective and largely independent way. The use of AI-based tools not only saves time and money for human resource firms but can also lead to a more efficient training process for employee development as well. Through providing automated feedback and content tailored to individual needs, companies are seeing improved performance from their employees due to these new AI-based training strategies.
The future of AI in HR 
As human resource consulting firms look to the future, Artificial Intelligence (AI) is emerging as a key player in the HR landscape. AI can help human resources professionals automate mundane tasks quickly and operate more efficiently. By providing human resource consultants with better tools for faster organizational data analysis, AI will have a large impact on the way human resources are managed. AI has the potential to improve candidate screening processes through automated text analysis, making the recruitment process significantly quicker and easier. AI could also be used to assist with compliance issues via automated monitoring of changes in human resource laws or regulations. Essentially, AI could take over so much of the HR process as to revolutionize human resources management into something much more efficient and effective!
The Bottom Line…
AI is revolutionizing the way HR professionals serve their organizations and providing them with the tools they need to make data-driven decisions more efficiently. From recruiting and hiring to performance management, AI is changing the landscape of human resources for the better – a trend that's only going to continue in the years to come. As AI technology advances, HR professionals can expect even more opportunities to use these tools to optimize their workflows and better serve their organizations.
Mastering Facebook Ads to Attract Top Talent: A Comprehensive Guide
Learn how to benefit from the power of Facebook Ads to recruit the best talent for your business. Discover expert strategies, tips, and examples to optimize your recruiting efforts and stand out from the competition.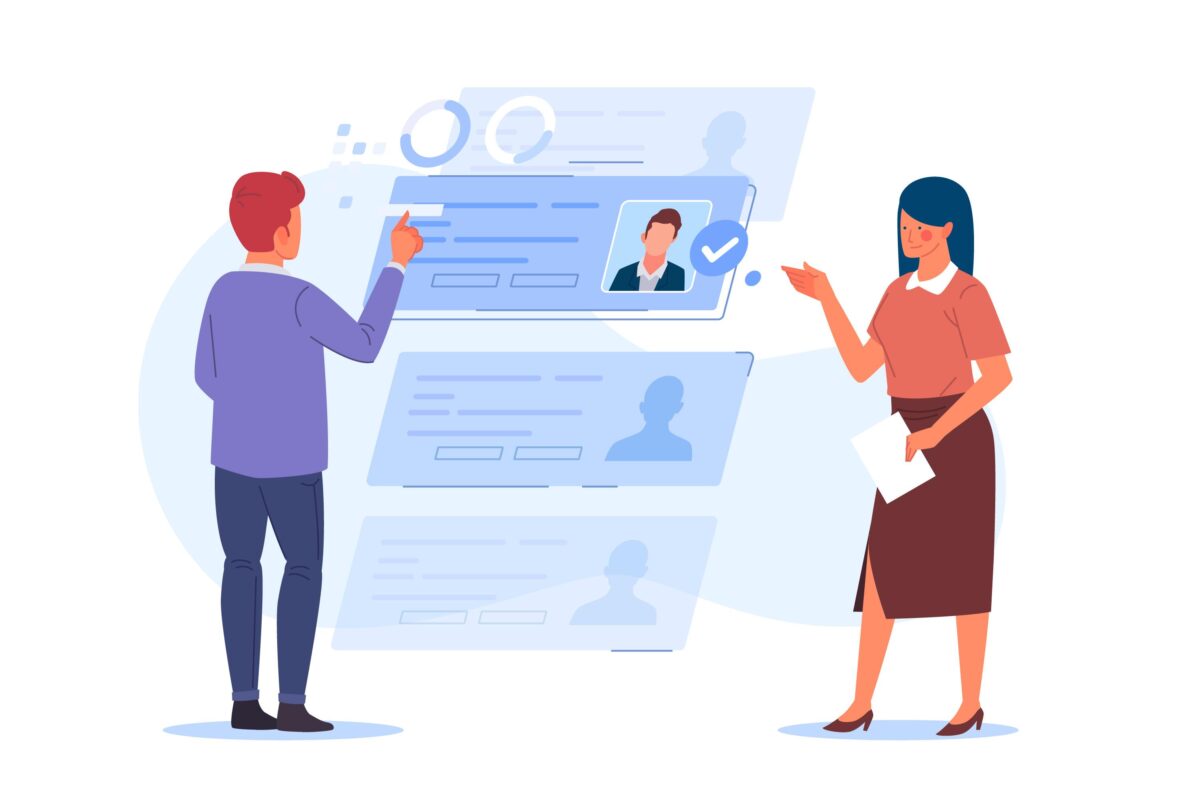 How to Create an Engaging Job Advertisement as a Recruiter
In this blog post, we'll share some tips on how to create an engaging job advertisement that will make your recruitment process a success. Let's take a look, shall we?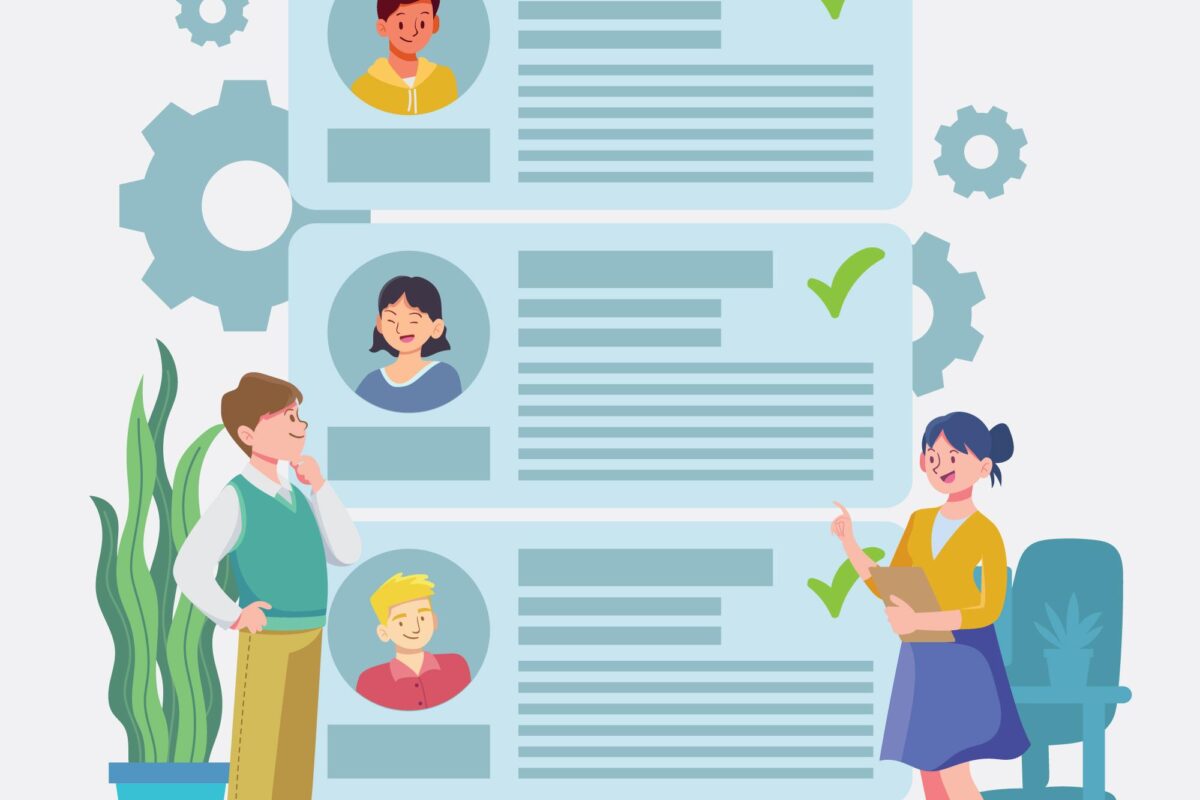 Building a Dream Team: A Complete Guide to Recruiting High-Quality Candidates
Recruiting high-quality employees is a crucial aspect of building a successful organization. With the job market becoming increasingly competitive, it's more important than ever to adopt a proactive and strategic approach to attract and hire the best talent.